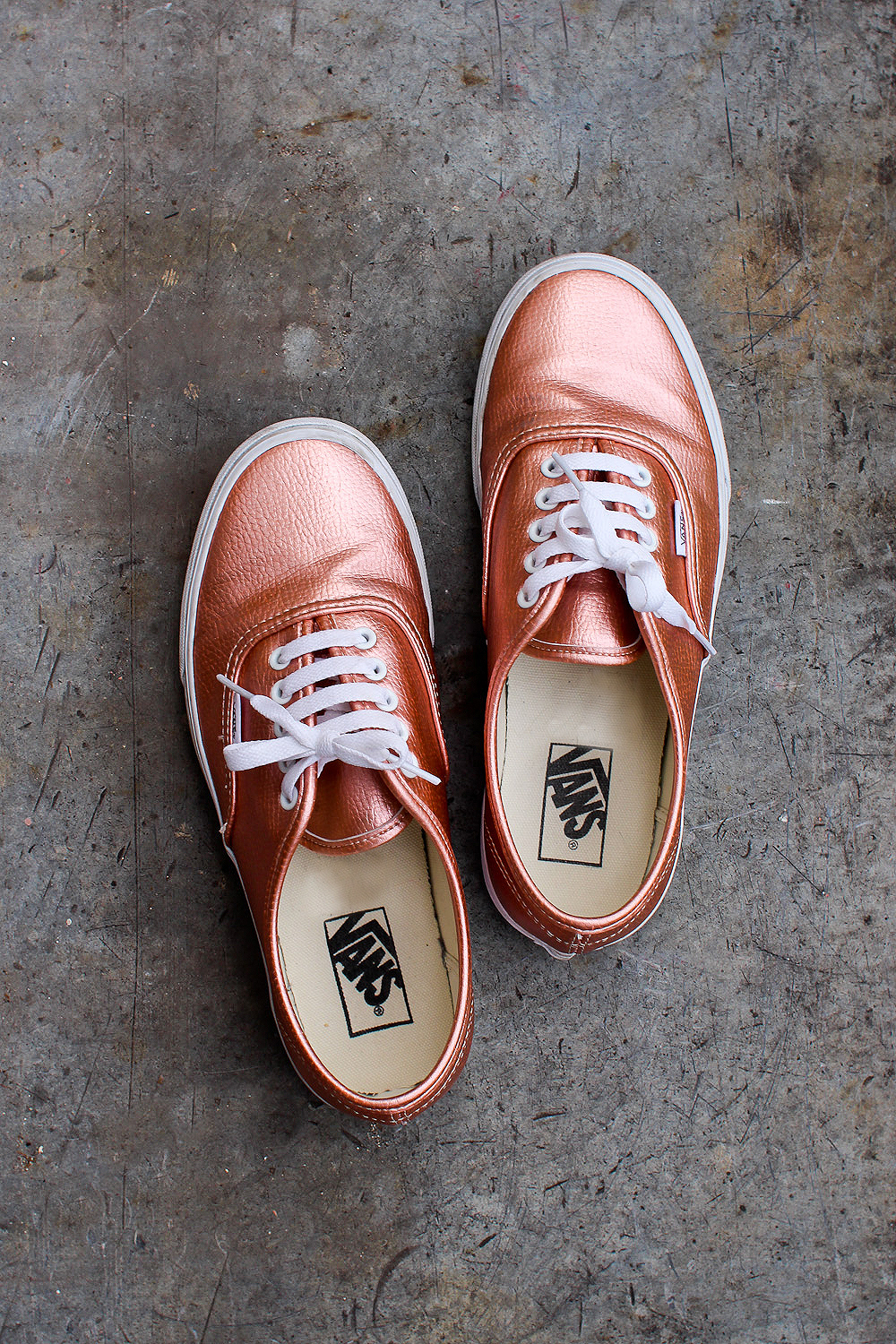 D'abord il y a eu Malvina et puis ensuite deux de mes collègues d'amour ont craqué. On peut le dire, je n'ai aucune volonté et j'ai suivi le mouvement ! Mais comment résister à ces Vans shiny juste ce qu'il faut ? Je ne suis pas une fille à baskets et pourtant je les porte presque tous les jours en ce moment.
Et cette bague en or rose et pierres façon marbre tout simplement parfaite… Est-ce que j'ai une petite obsession pour l'or rose ? Je crois qu'on peut dire ça oui.
I pretty much followed Malvina and my two awesome co-workers on that pair of gorgeous gold rose Vans. I am not a sneakers kind of gal but I wear those almost every day lately!
And this gold pink and marble stone ring is just perfect… Am I developing an obsession with gold rose? I think it's safe to say that I am, yeah.