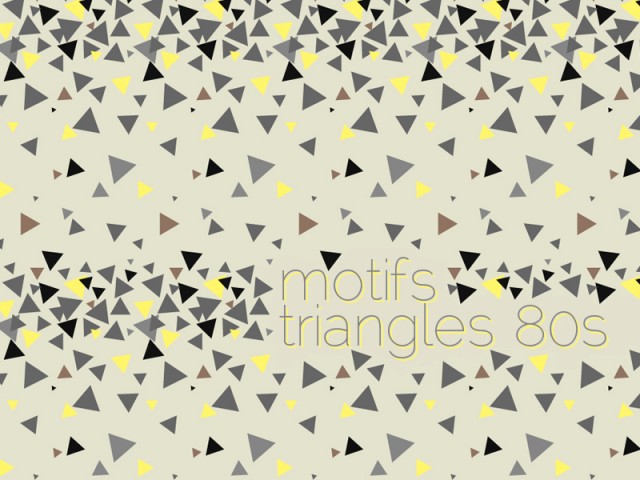 Il y a quelques temps dans une friperie je suis tombée sur une jupe géniale avec un motif triangles vraiment canon. Manque de bol elle était trop petite, je l'ai laissé à regret sur le portant, mais j'ai gardé en tête ce chouette motif pour le reproduire. Voici à peu près à quoi il ressemblait ! J'aime le côté désuet, presque usé des couleurs, avec un motif pourtant vitaminé et un peu foufou très années 80.
A few weeks ago I stumbled upon a beautiful skirt at a second hand shop with a great triangles pattern. Unfortunately the skirt was too small I had to leave it on the rack but I kept in my head the pattern idea. Here is what it looked like more or less. I love the old-fashioned almost washed out colors, yet with a vibrant and a bit crazy pattern typical of the 80s.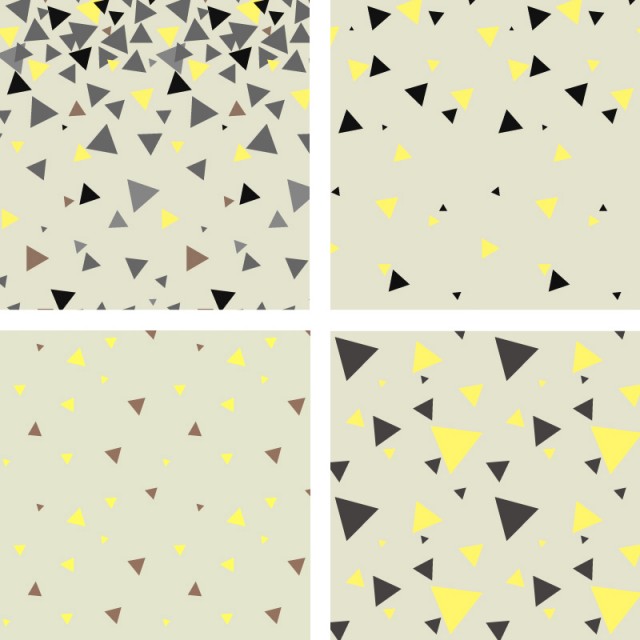 Ces motifs sont disponibles au téléchargement gratuitement pour un usage privé, non commercial.
Those patterns are available to download for free, only for private, non-commercial use.