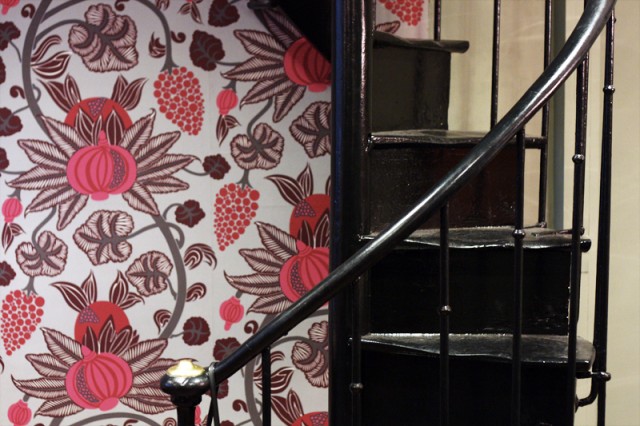 Bon déjà je sais pas vous mais moi j'adore le nom, Poppy (comme la fleur en anglais) Pantone (pour l'amoureuse des couleurs que je suis). C'est le nouveau salon de coiffure de Lydiane, experte de la coupe à sec (pas de surprise au séchage comme ça!).
Nichée dans la cité du Petit Thouars, dans le 3ème, à côté du Carreau du Temple, qui est un peu le quartier de mes rêves (en bonne parisienne un peu bobo sur les bords que je suis). La déco est vraiment géniale, des meubles vintage inspiration 50s, de la tomette sublime au sol et un papier peint vitaminé un poil rétro au mur, on se sent tout de suite bien. Et surtout cette photo folle d'un salon de coiffure à l'abandon par Thomas Jorion. Jetez un oeil à sa série de photo « Ilots intemporels » dont cette reproduction est tirée.
I don't know about you but I love the name Poppy (the flower) Pantone (because I am a color addict). It's Lydiane's new hair salon in Paris, she's a expert of dry cuts.
The salon is in the cité du Petit Thouars, in the 3rd arrondissement, which is definitely my dream neighbourhood, I'd love to live there. The decor is so cool, vintage furnitures, beautiful floor-tile and a vivid retro wallpaper, it's such a cosy place. And I especially love this crazy photo of an abandoned hair salon, by Thomas Jorion. Have a look to his great photo series « Ilots intemporels« .