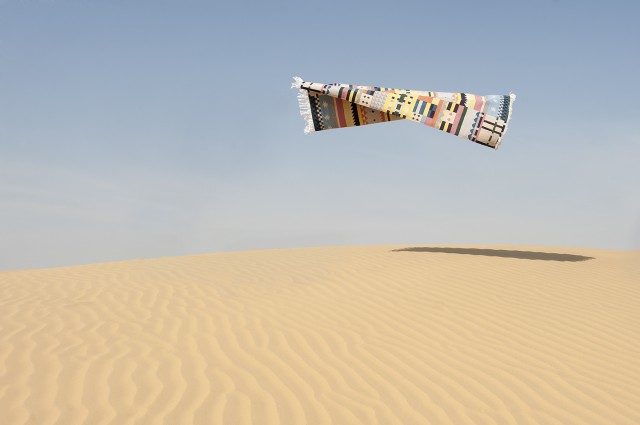 Quand je tombe sur de superbes visuels j'ai une envie soudaine de vite vite partager ça ici ! Evidement je n'ai pas toujours le temps et ils finissent souvent sur Pinterest à défaut… Mais j'ai décidé d'être plus active ici et de parfois juste vous proposer mes coups de coeur, même si c'est très rapide et avec peu de texte. Parce que souvent les images sont bien plus fortes que les mots. (Oula trop de poésie de bon matin).
Oyyo est un studio indépendant qui conçoit des objets pour la décoration d'interieur. Avec une passion pour les motifs, c'est donc assez logique de les voir développer une ligne de tapis, 100% en coton bio, fabriqués dans des ateliers traditionnels en Inde.
En plus des créations que je trouve fabuleuses et que je rêverais d'avoir chez moi, les visuels qui les accompagnent sont absolument fantastiques ! La campagne a été shootée dans le désert de Manvar au Rajasthan par David Magnusson.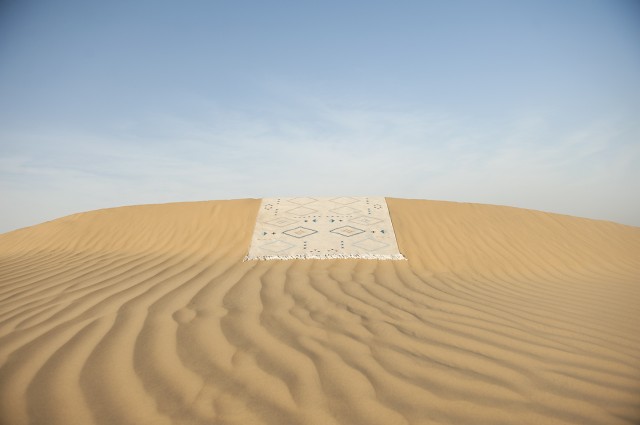 Sometimes when I come across great images I feel the need to post it here immediately to show them to you! Of course I don't always have the time so they generally end up on Pinterest by default… But I decided to be more active here and post randomly stuff that I love, even if I don't write much about them.
Oyyo is an independant studio that design objects for the interior. They love patterns and made this beautiful collaboration with local craftmen in India. Using only 100% organic coton and inspired patterns.
In addition to falling in love with those rugs I also find those photos truly amazing. Shooted in the Manvar Desert of Rajasthan by David Magnusson.